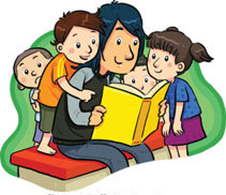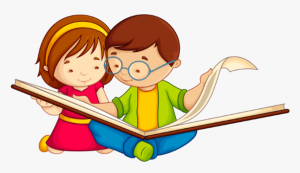 Children will bring books home from their earliest days in school.
In Nursery we aim to develop a love of books through handling them, reading with an adult, and hearing stories and rhymes read aloud. We want children to love reading and engage in extended sentences about stories; to develop their vocabulary and know how to handle books carefully; learning the different parts of the book (cover, title,
pages,) and to understand that print carries meaning. Reading is at the heart of all the EYs curriculum and stories and rhymes for the stimulus for their topic across the week.
In Reception children continue to develop their vocabulary; they will begin to demonstrate an understanding of what they have read and begin to use their new vocabulary during discussions about their books—fiction, non-fiction, rhymes,
poems and role play. They will begin to read fully decodable books in class in small focus Guided Reading groups. Questions are planned for using VIPERS which is a way of encouraging children to develop their comprehension.  There is a strong
focus on decoding the books, using their phonics knowledge; developing their
fluency and expression through carefully modelled prosody reading; and then
answering questions verbally.
We teach early reading through a systematic, synthetic phonics approach, and are transitioning to the Little Wandle Letters and Sounds Revised programme. From the very beginning of Reception, children have daily phonics lessons which continue into Year 1 and Year 2 to ensure that children become fluent readers.
We teach phonics for 25 minutes a day, in Reception, we build up from a 10 minute session to the full length lesson as quickly as possible. Each Friday is a review session to help children secure the weeks learning.
Children begin reading a range of fully decodable books carefully matched to the phonics programme. These books will be read in school with an adult at least twice a week, and then sent home for additional practice and to enable each individual to read again at home, to an adult, to show off, and practice their developing fluency and phonetic knowledge. We use the Little Wandle Letters and Sounds Revised Big Cat reading books.
In the Autumn and Spring term Reception learn phase 2 and phase 3 sounds and then in the summer term, they consolidate these with phase 4.