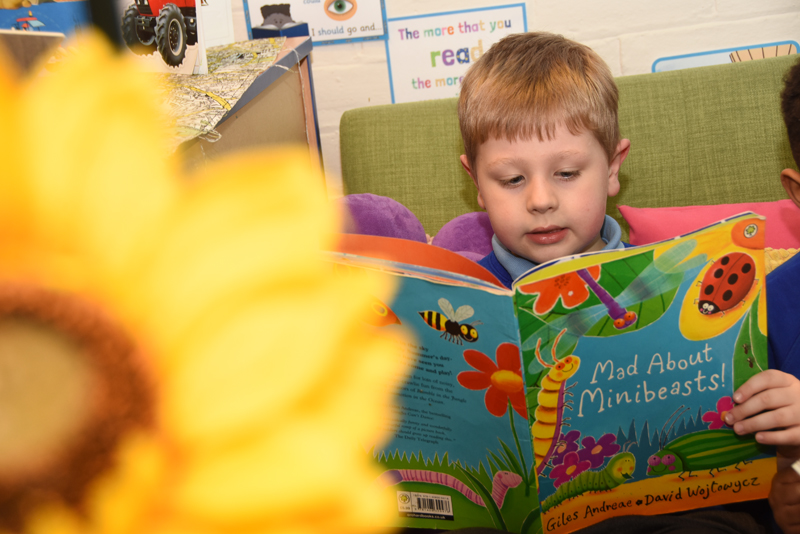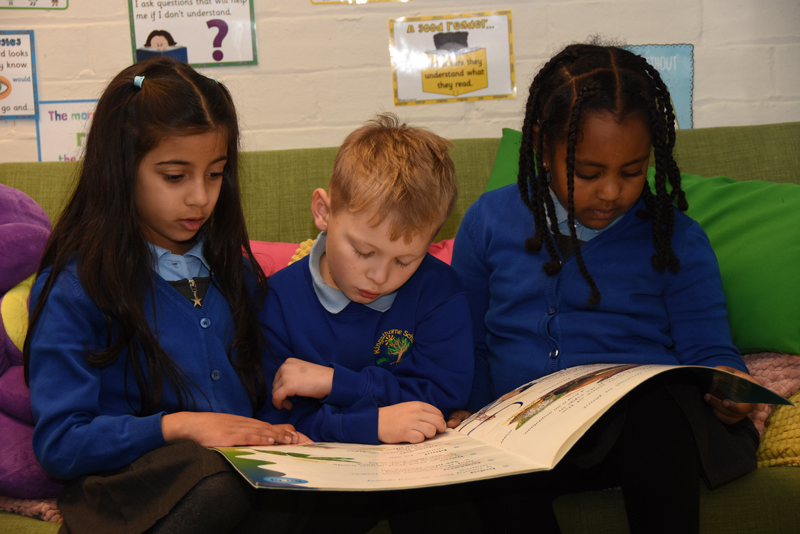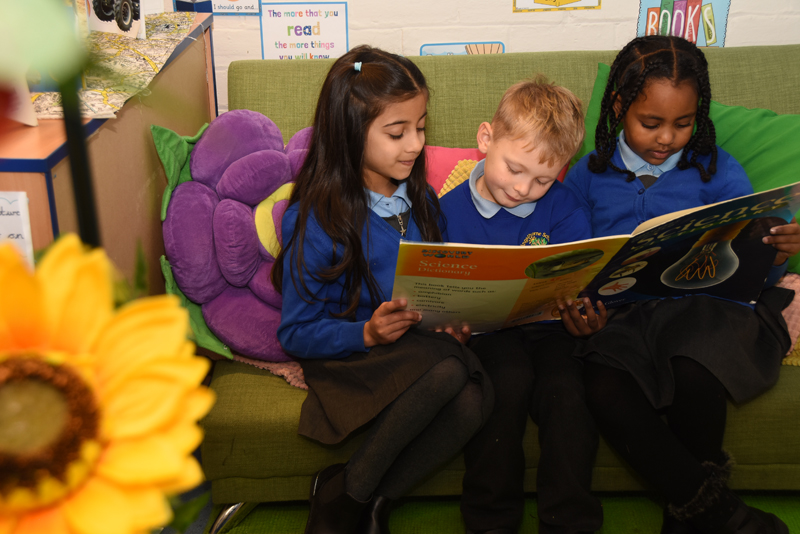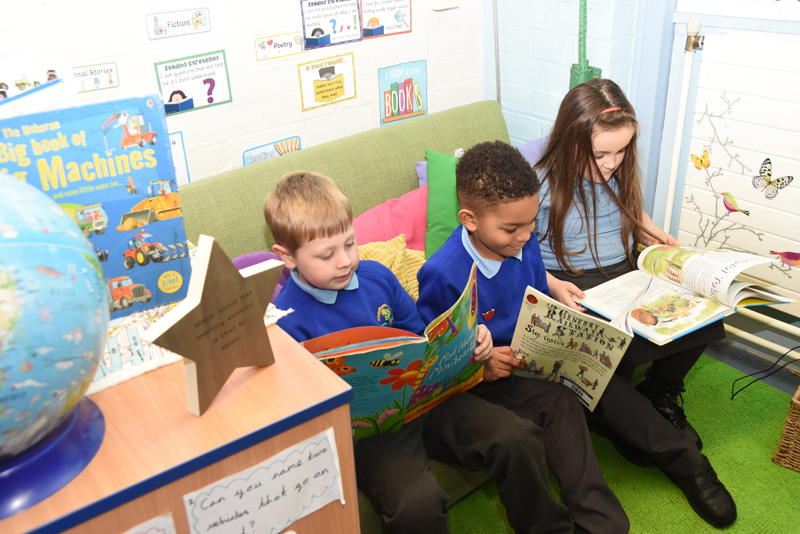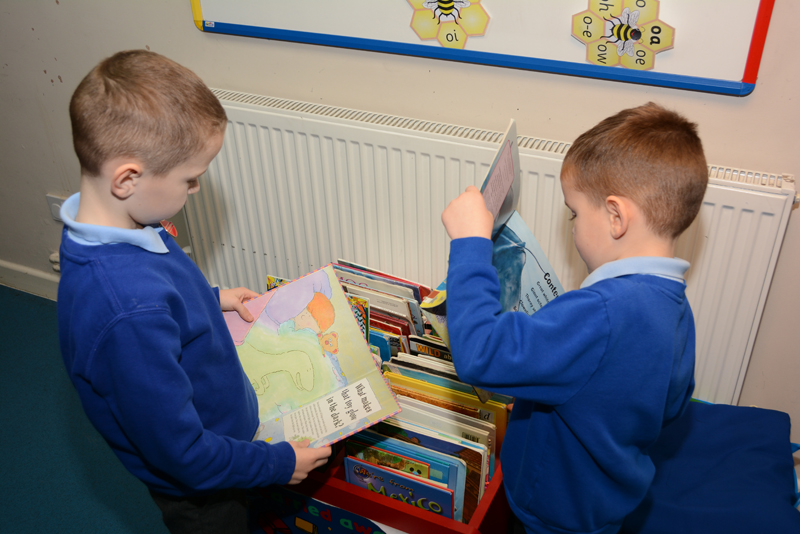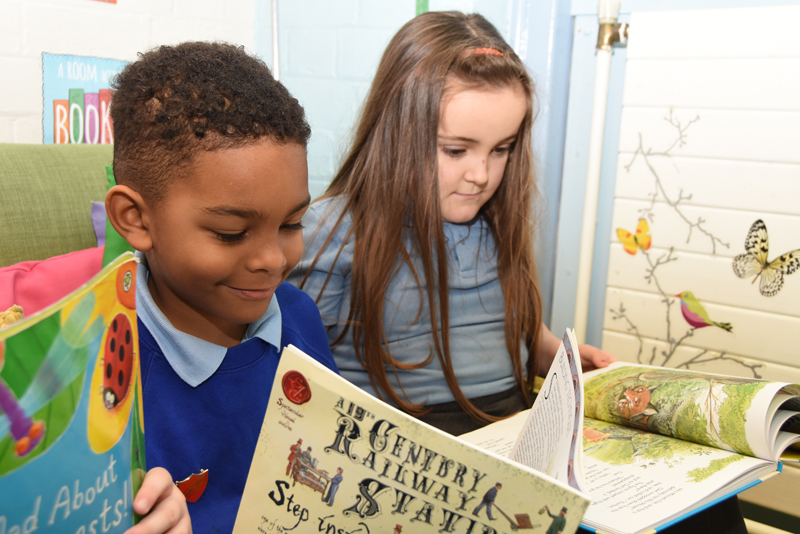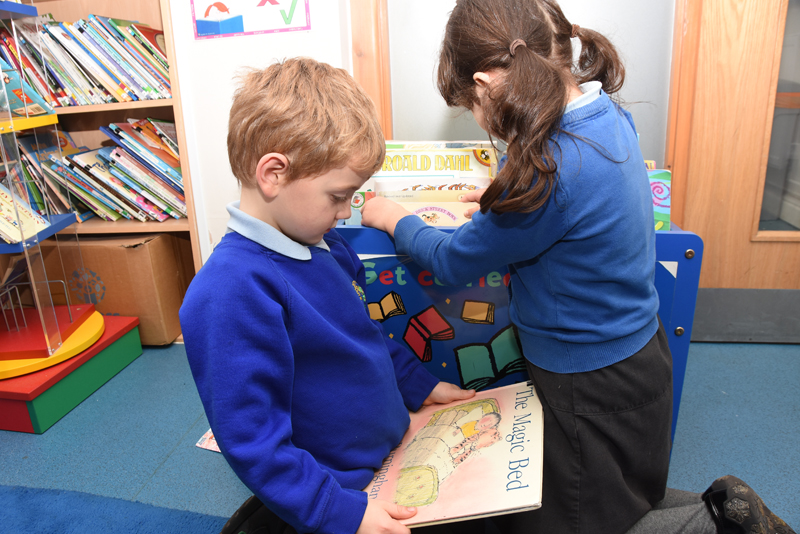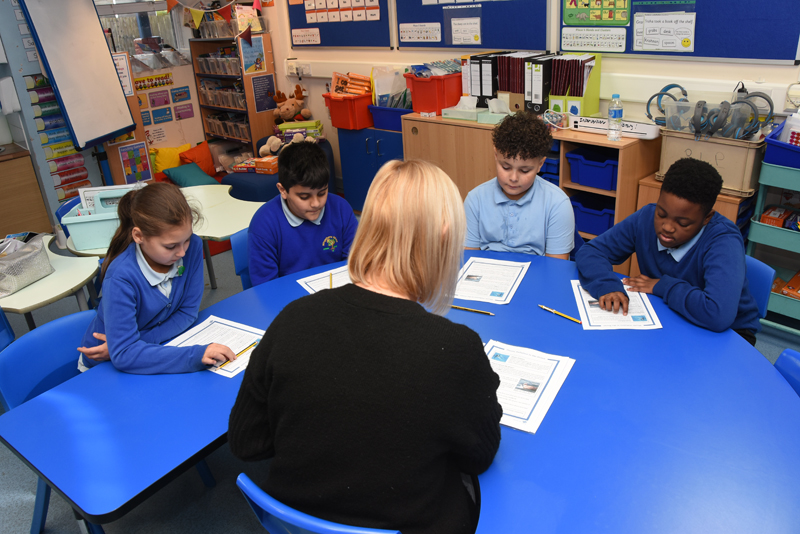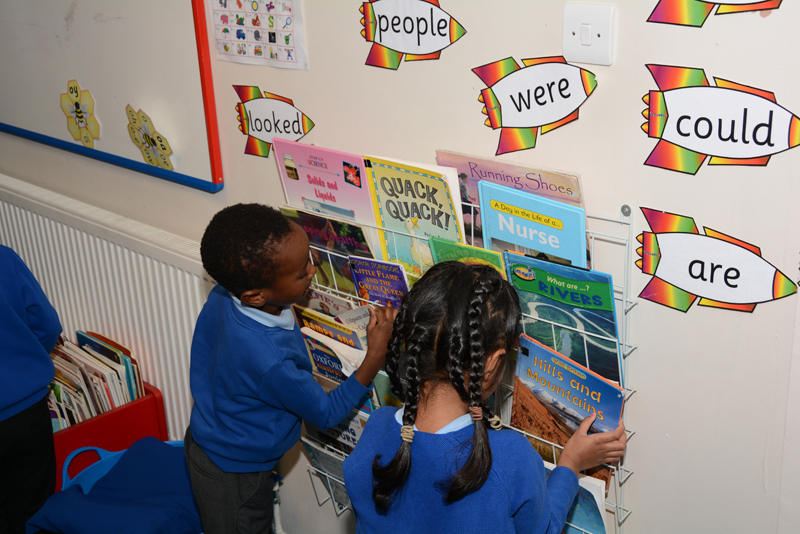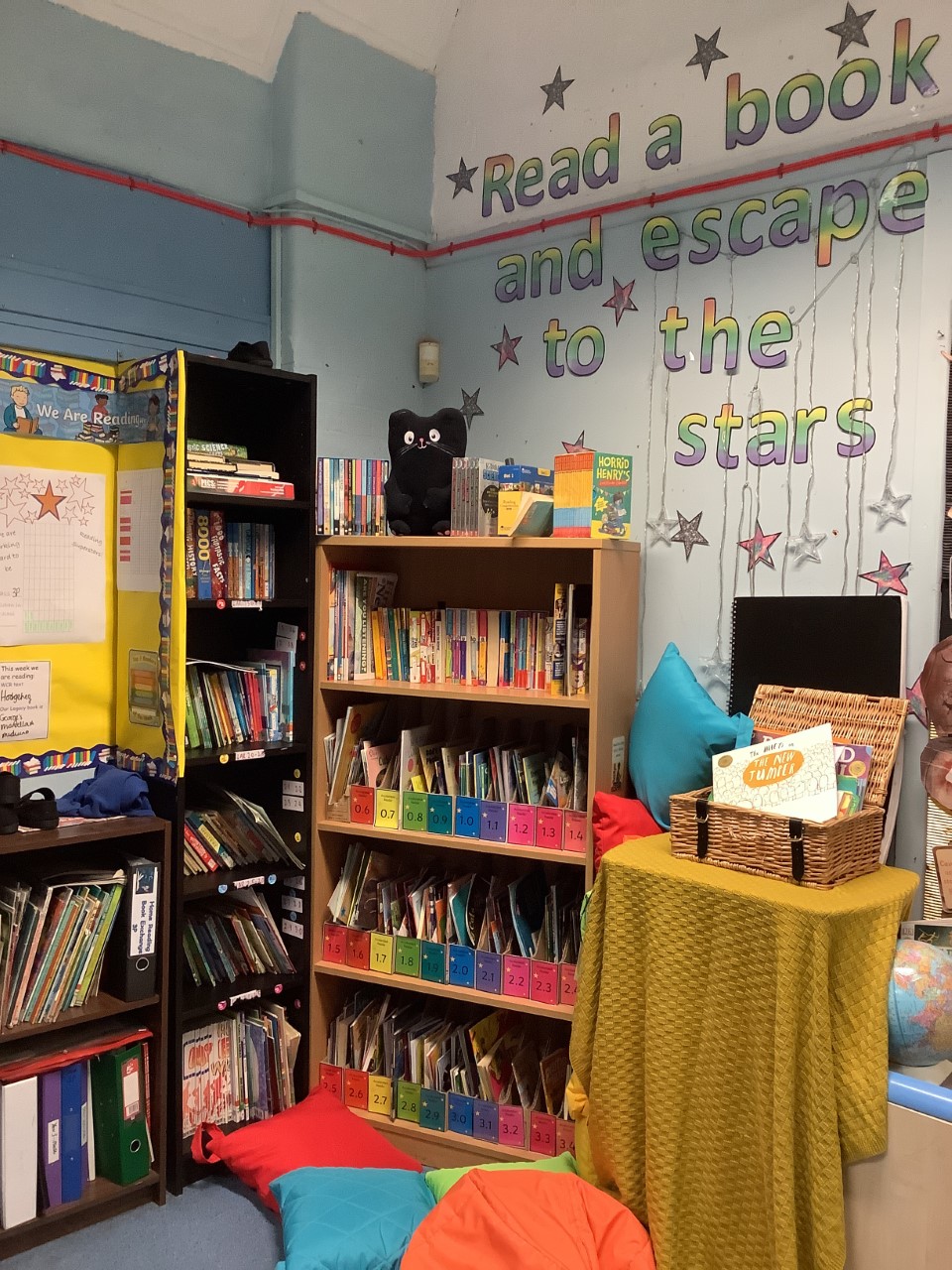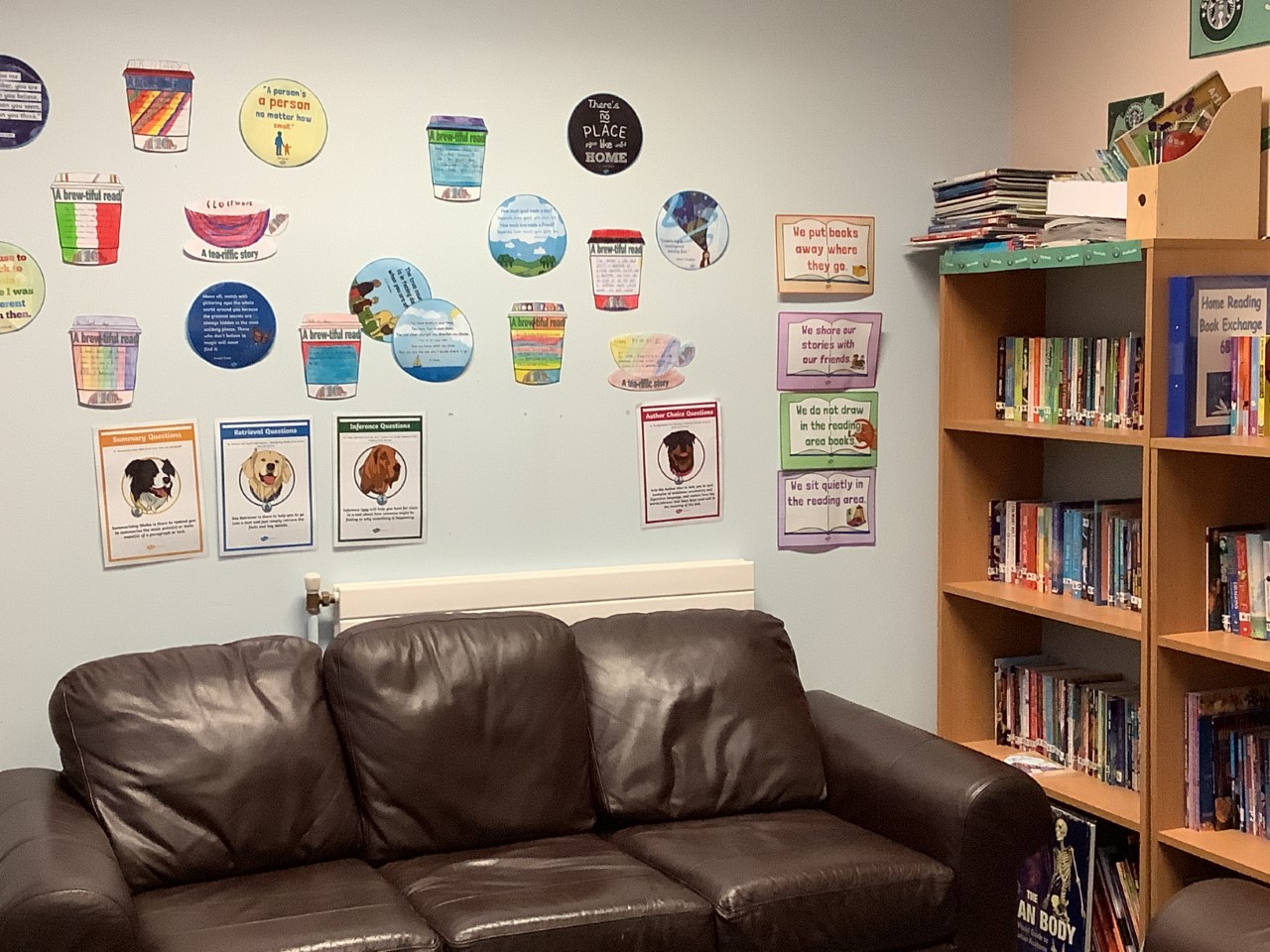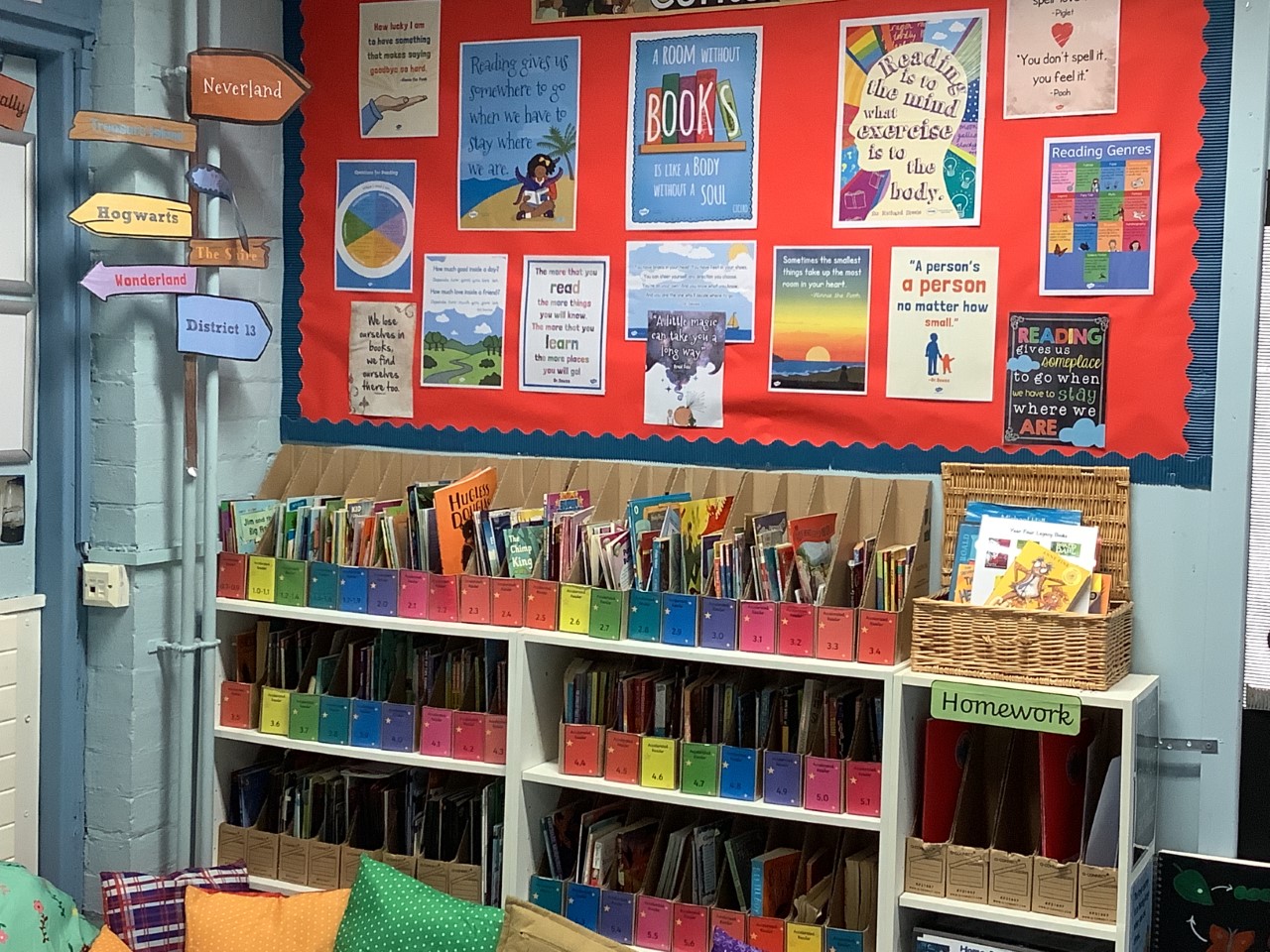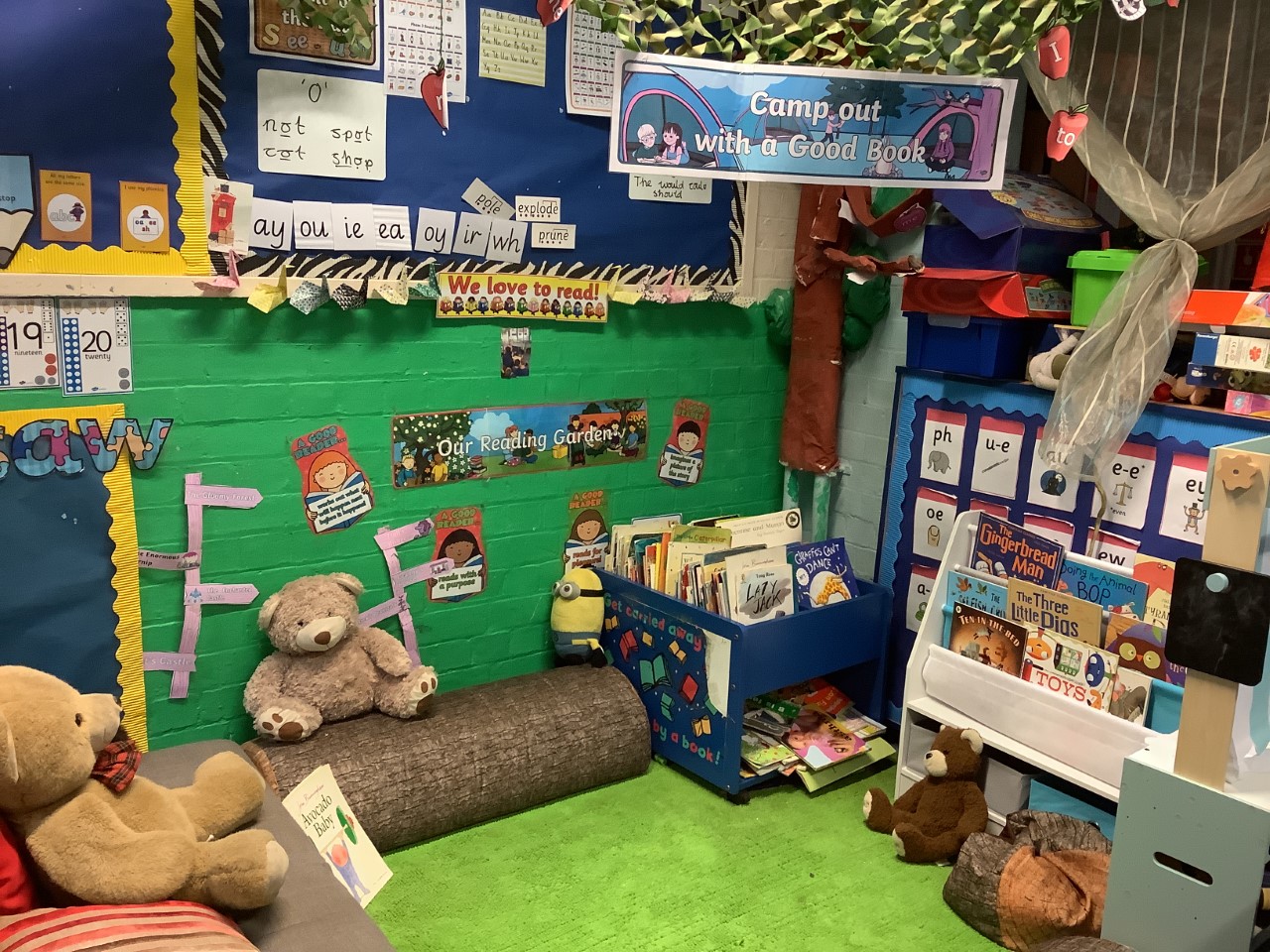 OUR READING CURRICULUM
OUR AIMS
At Kingsthorne Primary School we are committed to developing our children as readers, fostering a lifelong love of books and reading throughout their primary school life and beyond. They will be exposed to a variety of stories, poems, rhymes and non-fiction to develop: their vocabulary; their comprehension and language; their knowledge of themselves and the world in which they live;
We believe that all pupils should have the opportunity to become fluent, confident readers who are able to successfully comprehend and understand a wide range of texts and genres from a variety of authors, independently. We work to inspire them to become life-long readers and people who want to read for pleasure.
In order for children to develop the want to read and be able to use reading to help them learn, then they will need to have secure reading skills, so that they can read with fluency and comprehension. Reading is at the centre of our curriculum and supports every subject across their school journey.
READING HUB
In response to the reading needs of our children, we have this academic year, established our Reading Hub. This is led by one full time teacher, with two additional part time Teaching Assistants. They work with small groups of children to support Whole Class Read (WCR); support children in small intervention groups to help them close the gaps of their learning; support children 1:1 for precision reading in KS1 to close their phonics gaps.